Off the light vehicle VDU type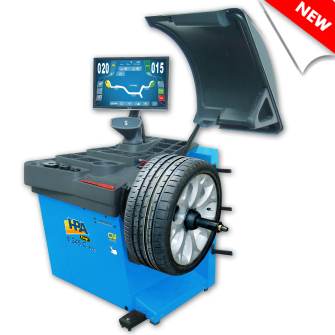 TOUCHSCREEN INTERFACE : The 22" touchscreen is wide, industrial and resistive.
Electronic wheel balancer for car, van and motorcycle wheels .  
New "ELECTROLOCK" automatic electromechanical wheel clamping system for shorter operative times and higher centering accuracy   (B 345 C Evo) , or manual wheel clamping with quick ring  (B 345 Evo).
New AUTOSEL Evo digital gauge for diameter and distance acquisition equipped with laser pointer .  
SMD   automatic sensor for measurement of wheel width  (optional).    
Integrated LED spotlight  an d LASER pointer (TwinLight System). 
ALU P Programs.