Off the light vehicle VDU type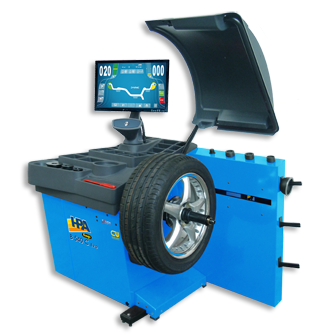 Touchscreen &  Contact-Less   wheel balancer  ideal  for tyre assistance centres , dealerships, workshops and car manufacturers dealing with large volumes .  
22" Widescreen "Touchscreen"   colour VDU.
Full Matic : no manual operations are required of the operator. Reduced spin time and diagnostic time.
New "ELECTROLOCK"  automatic electromechanical wheel clamping system for shorter operative times and higher centering accuracy .
Automatic measurement of wheel dimensions by LASER sensors ( Contact-Less system ).
LED light and LASER Pointer ( TwinLight System ).
Automatic detect of radial "Run-Out" and lateral wobble of the wheel.
ALU P programs.
TYRE SET CONTROL new program: a special vehicle tyre set diagnostic tool.