Traditional light vehicle type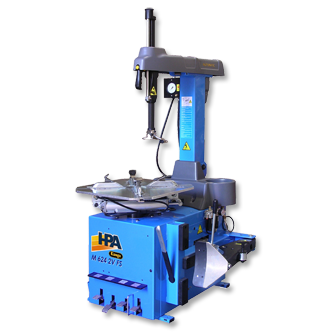 Automatic tyre changer for rims from 10" to 24".
Outside locking up to 24".
Ideal for low profile, "UHP" and "Run Flat" tyres (WDK Approved).
Standard and Racing bead breaker.
The tyre changer is available in version with turntable with two rotation speeds (2V) and built-in tubeless tyre inflation system (M  624 2V FS), or with one rotation speed and standard tyre inflation system (M 624).