"LEVER-LESS Technology" light vehicle type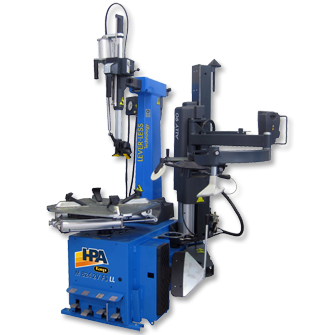 Super-automatic tyre changer for rims from 10" to 24".
Outside locking up to 24".
Ideal for low profile, "UHP" and "Run Flat" tyres (WDK Approved).
Air locking of the tool-holder shaft.
"LEVER-LESS" (without tyre lever) technology incorporated in the tool head.
Two speed motor with "IP" system (Increased Power System).
ALLY 90 bead lifting / pressing device applied as standard. Air-operated tilting column.
The tyre changer is available in version with turntable with two rotation speeds (2V) and built-in tubeless tyre inflation (M 824 2V FS LL), or with one rotation speed and without tubeless tyre inflation system (M 824 LL).